There's Nothing Like Quality Family Time
Spending quality time with your immediate – or extended – family builds lifelong memories. A vacation getaway can break you out of the usual routine and add spark to the family dynamic. Perhaps you want to encounter new cultures, food and/or activities. Or, maybe you want to stick with something tried and true. The vacation possibilities are endless when you work with an Acendas Travel advisor.
Acendas is an Authorized Disney Vacation Planner
Disney is a popular destination for families. Every year, thousands of kids, parents, and extended family members enjoy entertainment and the unique ambiance only Disney provides. As an authorized Disney Vacation Planner, Acendas Travel can help you experience the magic of Disney at one of its theme parks, resorts, or on the Disney Cruise Line.
If grandma, grandpa, aunts, uncles, cousins and more are joinging on you, then you can rely on our expert travel advisors to customize a trip at a multi-generational resort. These resorts cater to extended families and provide a complete vacation experience with activities for all ages. Creating a vacation that the whole family will love has never been easier with customized family-friendly vacations.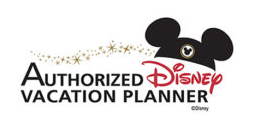 The Best Vacations Have Something for Everyone
When trying to plan the best vacation for the family, many people struggle with deciding what to include or not include so everyone is happy during the trip. DIt is not an impossible task? Rely on the expert Acendas Travel advisors who have the recommendations, connections, and experience to help you plan a memorable getaway with something for everyone. It's one of the many ways we help families plan stress-free, fun vacations. See more fun opportunities for family travel here.