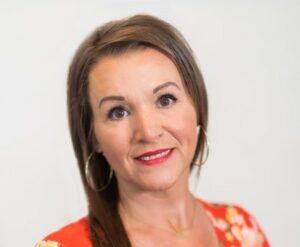 Mark Twain once said, "Find a job you enjoy doing, and you will never have to work a day in your life." Acendas Vacations travel advisor, Kristen Hosek Walker, lives by those words, literally and figuratively. Since graduating from International Air Academy in 1991, Kristen's 31-year career in the travel industry has thrived, though you could say she's never worked at all!
Read along as we get to know Kristen and some of her favorite travel experiences.
Starting her career in the airline industry, Kristen quickly realized her passion was finding the perfect destination for her clients. Three decades later, she has worked in all aspects of travel planning and has been with Acendas Vacations as a travel advisor since 2019. She lives in Sioux Falls, South Dakota.
What's Your Travel Specialty: My specialties have evolved throughout my years as an advisor. I have handled countless honeymoons, destination weddings, and groups traveling throughout the US, Mexico and the Caribbean. While I still love planning those kinds of trips, recently, I've shifted my focus more towards planning river cruises and custom independent vacations to all destinations worldwide.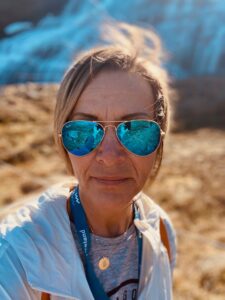 Favorite Trip: A recent thirteen-day Iceland trip.
Why: The scenery is fantastic, the people are genuine and there is a true peacefulness about the country.
Recommendations: Iceland is great for couples, families, or group travel. There is something to do and see for everyone. You'll find the best weather from May to mid September; during the off seasons, most roads are impassable.
I highly recommend taking a visit to Blue Lagoon Iceland. It features a luxurious resort, an underground spa, and a mineral-rich lagoon.  Blue Lagoon was named one of the 25 wonders of the world by National Geographic.
Because of the extended daylight, we made the most of our time and booked a 9 pm whale watching excursion.  Even though it was cold and choppy, seeing a whale and her calf made it all worth it and something I'll never forget!
What to Know Before You Go: Iceland is known for its unique ingredients and food preparations – go with an open mind and an adventurous palate!
I tried everything from smoked sheep (which was divine but smelled like an ashtray), fermented shark followed by a shot of "black death" (a great memory, yet not something I'd try again) and my favorite, smoked whale with homemade rye bread.
When baking rye bread in Iceland, they put the dough in paper milk cartons and then bury it near the surrounding hot springs for 24 hours to bake. It was exceptional and should not be missed!
Food Cellar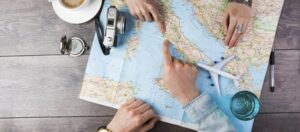 was our favorite restaurant of the trip. It is situated in a 160-year-old building in the center of Reykjavík, featuring Icelandic brasserie-style food. I highly recommend dining here, but keep in mind that reservations are required!
Favorite Travel Quote: "There are seven days in a week, and 'someday' isn't one of them" – Unknown.
Favorite Travel Movie: The Hangover! I know it's not travel-related, but it's hilarious.