When it comes to must-do travel experiences, many would agree that an African Safari is at the top of their list, and for a good reason! Adventure seekers have long made their way to this spectacular continent, home to breathtaking savannas dotted with acacia trees and towering mountains, the Big Five wildlife, and the incredible Great Migration (the most significant terrestrial movement of mammals on the planet).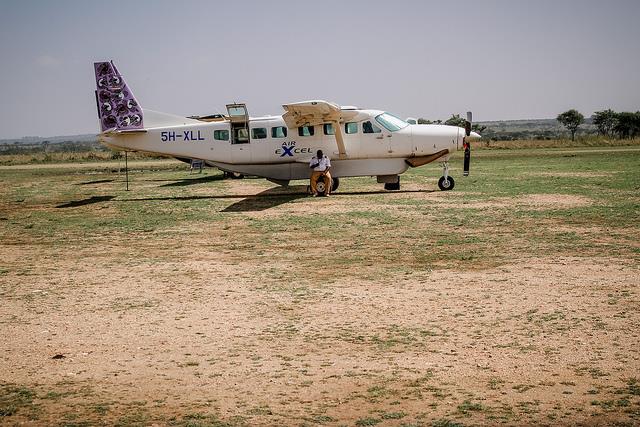 While you can still safari along the endless plains ruggedly, Abercrombie & Kent, who pioneered luxury travel in Africa over 60 years ago, brings an award-winning combination of exclusivity, comfort, and authenticity to each location and itinerary.
Abercrombie & Kents' longstanding relationships from Nairobi to Cape Town make for an unrivaled safari experience in Africa. Enjoy Hemingway-style adventure with a modern flair, including stays in luxurious, updated camps that boldly reimagine the classic tented safari. Explore along handpicked safari guides whose in-depth tracking experience leads to fantastic wildlife encounters. Engage with the locals and indulge in regional cuisine.
Acendas Vacations senior travel advisor Collen Campanella recently traveled to South Africa on a 10-day safari. Read along as she shares some of her tips and recommendations.
When did you take your trip, and where did you visit? 
We traveled to South Africa in May. We visited Cape Town, Krueger National Park, and Johannesburg.
What was your travel journey like?
From the large city of Cape Town, we took a small plane into the Bush, upon landing we were met by the local guides and transported to our bush accommodations.
The small inner African flights have weight limits on luggage, so it's essential not to overpack. I suggest 3 – 4 changes of light-colored, casual clothing, a wide-brimmed hat (to cover your ears & neck), and light rain gear.
My luggage was temporarily lost upon my arrival in Cape Town, requiring me to shop as all my Safari clothes were in my luggage. Learn from my experience, and be sure to pack a set of extra safari clothes in your carry-on.
Where did you stay?
I stayed at The Table Bay Hotel / Sabi Sabi Bush Lodge / Sandton Sun and Towers  Table Bay Hotel has easy access to shops & restaurants. Sandton Sun & Towers also has easy access to shops & restaurants.
We began our trip at Table Bay for 3 nights then onward to Bush Lodge for 6 nights and then Johannesburg for 1 night. I wish I had more time to visit the wineries in South Africa Franschhoek Valley, as they have delicious and award winning wineries.  I believe they have 45 wineries in this region.  The other option I wish I had the courage to do is the Shark Diving – I did book this for a client one time though! We sent her to Gansbaai which is known as the Great White capital of the world!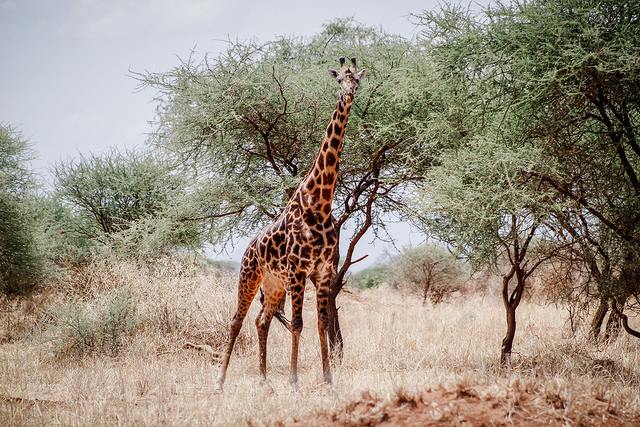 What was the transportation like on the safari? 
So much fun! We rode in open-air vehicles that sat six people, with elevated seats, so everyone had a decent view of the diverse wildlife and landscape!  The tracker sits in front of the SUV and communicates with the driver. We had two game drives each day, one before sunrise and another just before sunset.
What was unexpected?
Spiders! During the evening game drive, the tracker will cut down the foliage, and well… the spiders were giant! Layer up at night with a hoody.
Because of the wild animals, we were escorted to our room by a guard after dusk. If we needed something once in our room, we had to call and ask to be accompanied back to the lobby.You could hear the roaring of lions at night from your room. It was amazing. Rooms at Sabi Bush Lodge were gorgeous. They  have rooms for all budget and amenities.  Upon returning home, I frequently visited their live webcam.
What was the food like? 
The food was terrific. I'm a picky eater, and I loved every meal! 
What do you wish you knew before going? 
To bring binoculars with me. I didn't have any on my first safari, and I wish I had. 
What time of year do you recommend traveling? 
May – October is a perfect time to go on a safari. You'll experience cooler and drier conditions, allowing for better visibility and higher game density around water sources.  If you plan to take a water-based safari, such as in the Okavango Delta, June – August is ideal!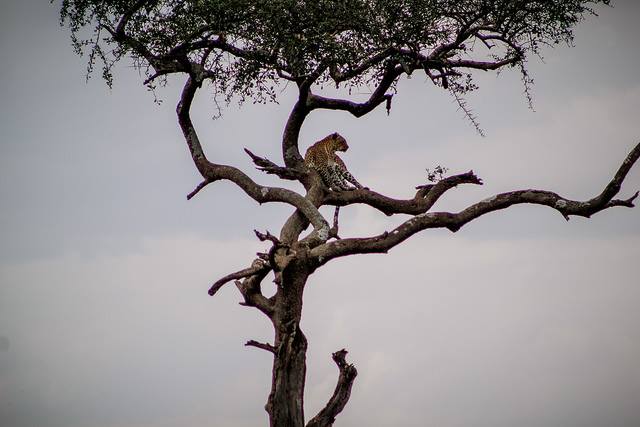 What was the best part of the safari? 
The people and the area. I always say it's the most peaceful place on the planet, and without any TVs, you get to spend real time with the locals – who are the nicest people you'll ever meet. They were just as curious about our life as we were about theirs. We took school supplies for the children and gave them to a local shelter.
What additional tips would you recommend to someone traveling to Africa?    
Get with your doctor regarding vaccinations, and pack Anti-Malarial medication in your first aid kit.
Bring binoculars and a good camera. I recommend having a Telephoto Lens (200-300mm) & durable camera bag.
Remember your insect repellent, sunscreen lotion, and skin moisturizer!
Make a copy of the first two pages of your passport, any pages with valid visas, travel insurance, and Inoculation cards in case you should lose anything.
Bring recently minted United States cash, $20 bills, and under. US currency is welcomed in South Africa and sometimes preferred.
Remember your electrical converter, plug set, small flashlight, and extra batteries
Pack a reusable water bottle and a travel journal. You won't want to forget a single detail!
Journey to the unspoiled natural beauty of Africa for an unforgettable luxury African safari experience.